How to file for divorce
Seek the advice for a trained, experienced professional.  Don't risk prolonging a divorce by trying to self file. Divorce filing can be over complicated and time consuming, one mistake on the paperwork can cause your divorce filing to rejected. Also, on the other hand, you don't want to hire an expensive attorney either. Expensive attorneys are for couples with millions of dollars in asset that must go to arbitration and have their attorney fight it out to untangle their assets. To avoid the errors of self filing and high attorney fees, call Los Angeles Paralegal and get you a cheap, low cost divorce done right and error free.
How to Get Divorced in California – Lawyer or No Lawyer?
Cheap Divorce Options
You don't have to employ a legal counselor to petition for divorce in California and the state offers a few assets for individuals searching for cheap divorce help. Truth be told, numerous individuals have found that recording a divorce in California can be effortlessly proficient by utilizing the administrations of a non-lawyer authoritative report right hand, for example, the People's Choice. Some individuals set up the printed material with no expert help. This can be somewhat more convoluted and troublesome, however is not unimaginable for couples who have been hitched a brief span and have no property, obligation or kids.
You can't afford to have the wrong legal help
Whatever your family issues are, you can count on our paralegals for a cheap divorce or to review the documents you have been served with and carefully explain the documents needed to prepare your response and what to expect along the way. Divorce, separation, custody, visitation, child support – you can't afford to choose the wrong paralegal services if you're going through any one of these difficult situations.
Filing for divorce in California
Filing for a divorce in California can be difficult because of all the different rules and guidelines. California divorce is something that shouldn't be taken lightly. Most states make it simple to fill out divorce forms, and California is even more helpful than most states. However, it's easy to become confused over just what you're supposed to fill in those blanks forms. Seek professional help and consult a California divorce expert if you have any questions.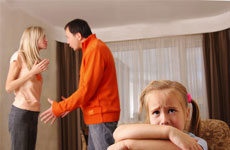 You can trust us to handle:
Divorce
Custody
Paternity
Guardianship
Child Support and More!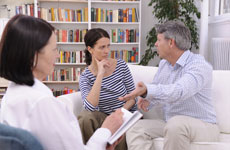 Contact us today to learn more!
When you find yourself dealing with a divorce case, custody, or any guardianship type situation, you want to make sure you have the absolute best paralegal services possible. Contact us to talk about your case and learn more!
Privacy Policy | Conditions of Use | Notice and Take Down Policy
Disclaimer: This office does not employ attorneys and is not authorized to practice law in the State of California. At certain times, we refer our clients to various attorneys, authorized to practice law in the State of California and as certified paralegals, are employed by such attorneys.